Executive Search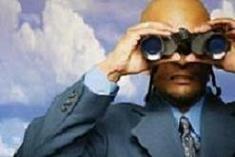 Our search work is often complimentary to our existing client relationship. This allows us to leverage our intimate knowledge of the organization and the strategic goals of the board. We start by understanding the desired outcomes of identifying the right executive and conduct a comprehensive search based upon the profile developed with the client.
Our short list can also leverage an assessment process supported by an independant industrial psychology firm. The final stage then involves the delicate act of negotiating the expectations of both parties, as well as the terms and conditions, where we continue to act as a sounding board, advisor, and when necessary mediator.
After the retainment of the chosen candidate we can then transition to a support role during the change management process if desired. Our measurement for success is defined by the identification of the right candidate and by their impact on the business.
...