Alta Gas Utilities Inc.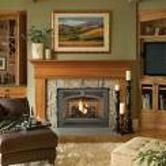 ​​​​​​​AltaGas Utilities Inc. is a public utility distributing natural gas to approximately 72,000 residential, rural and commercial customers in over 90 communities across Alberta. The head office is located in the City of Leduc, approximately 20 km south of Edmonton. Original operations date back to 1947 when the company distributed natural gas to the areas of Athabasca, St. Paul and Leduc. Today, they distribute natural gas to a much larger area including Athabasca, Barrhead, Bonnyville, Drumheller, Hanna, Three Hills, Grande Cache, High Level, Morinville, Leduc, Pincher Creek, Dunmore and area, Stettler, St. Paul, Two Hills, Elk Point and Westlock with over 19,850 kilometres of pipeline.
Executive Development

White Tiger was engaged to deliver a development program for personal and professional development for key members of the senior management team. Our focus was on creating a results oriented program which encompassed development of new core competencies, skill sets, effective manangement practices, and new strategic perspectives.

Organizational Excellence
White Tiger was engaged to facilitate an organizational excellence program for the Operations, Engineering & Construction group as it seeks to develop its goal of becoming the best managed utility in the world.

​​​​​​​Core Management Training
White Tiger was engaged to deliver ongoing management training programs for front line managers and supervisors seeking professional development in core management competencies. Our focus was on creating a results oriented program which developed new skill sets, common perspectives and positive business impact.
...