BIV Media Group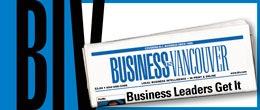 ​​​​​​​Business in Vancouver news is an award-winning weekly newspaper serving Greater Vancouver since 1989. Targeted at business decision-makers, it reaches business leaders every week.
Business in Vancouver Mangazines are quality business-to-business publications focused on a specific industry or association. Each of the products is delivered to target audiences in niche markets annually.
Core Management Training
White Tiger was engaged to deliver a management training program for front line managers and executives seeking professional development in core management competencies. Our focus was on creating a results oriented program which developed new skill sets, common perspectives and positive business impact.
...