Canlan Ice Sports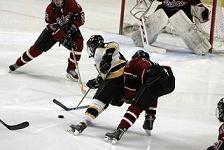 ​​​​​​​Canlan Ice Sports is the world leader in ice sports facility ownership, operations and programming and is the largest private sector owner and operator of recreational ice sports facilities in the world. It currently owns and manages 20 facilities with 56 sheets of ice in Canada and the United States. The flagship facility is the world's largest recreational ice rink facility, Burnaby 8 Rinks in British Columbia, Canada. One of the premier brands of its portfolio of programs is the Adult "Safe-Hockey" League, the largest adult recreational hockey league in North America, with over 36,000 players.
Strategic Planning
White Tiger was retained to engage the Executive Team in a Strategic Planning process in order to best position the company for future growth and profitability.
Organizational Excellence
White Tiger was retained to engage all key stakeholders in the organization in a company wide organizational excellence program to provide an honest introspection of strengths and weaknesses through the prism of change management in support of successful future growth.
...